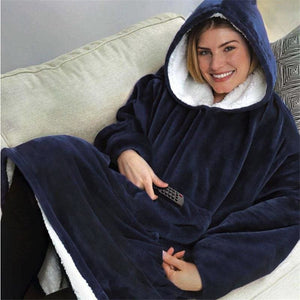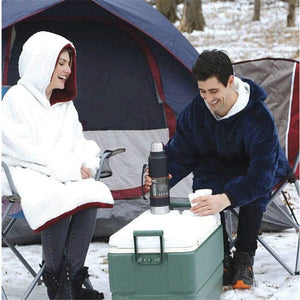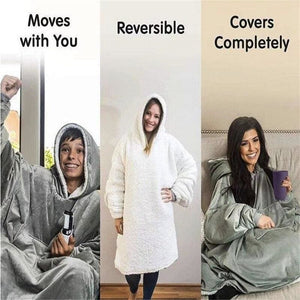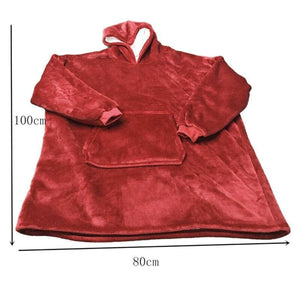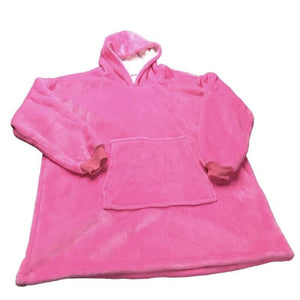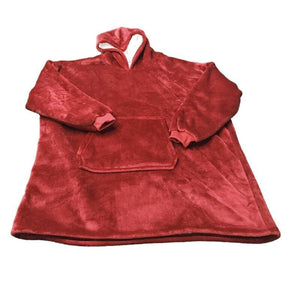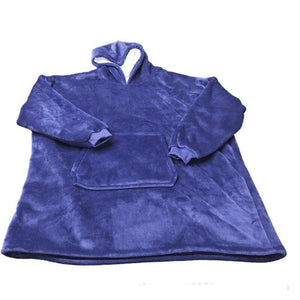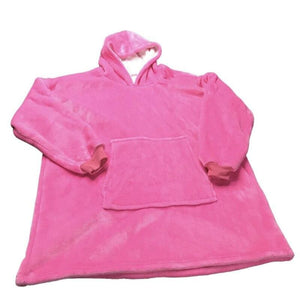 Home-Designology
Fleece Wearable Blanket
Regular price
$250.00
Sale price
$79.99
Tax included.
---
🔥 

93% OF CUSTOMERS BUY 3 OR MORE

 🔥🔥

Fleece Wearable Blanket!!!
 Microfiber Plush Coral Fleece Sherpa Blanket With Sleeves Super Soft Warm Outdoor Pocket Hoodie Adult Winter wearable blanket
WARM & COMFORTABLE GIANT HOODIE - This Blanket Sweatshirt is very roomy, you can pull your arms and legs into the soft, comfy ,fluffy Sherpa hoodie while watching TV or reading on the bed, sofa.
A MUST HAVE FOR WINTER - This Oversized Sweatshirt Blanket with long sleeves covers you completely well and allows you to move and use your hands freely. It's perfect for lounging at home, morning coffee outside, and at a sporting event. This cozy sherpa hoodie keeps you warm from head to toe wherever you go.
PERFECT GIFT FOR ALL - The Comfortable Giant Hoodie is a sweet gift for your family, children, friends, and colleagues. Perfect for Valentine's Day gift, Birthday gift, Mother Day Gift, Thanksgiving gift, Christmas gift, New Year, and all Holiday gifts.
ONE SIZE FITS EVERYONE - This Sherpa blanket sweatshirt of extremely large design is a perfect fit for men, women, and children of all shapes and sizes. 
FEATURES & CARE-FREE WASH - The blanket sweatshirt with a large front pocket, which keeps your hands warm & stores phones, snacks, and controllers, It keeps everything you need at your fingertips. Machine wash cold, tumble dry separately at low temperature.

 OUR GUARANTEE

At Home Designolgy, we strive to offer top and high-quality products in the world.

Your Satisfaction is our Top Priority.


We will provide outstanding customer service to assist you as we highly value our customer satisfaction with absolutely Zero Risk.

If you have any questions about your order, please contact us by emailing us at Support.
 
Just click the "Add To Cart" Button Below! There's very limited stock, and they will go soon!
Note: Due to High Demand Promotional Items May Take Up To 2 to 4 weeks for delivery. 

WE SUPPORT AN AMAZING CAUSE

We're thrilled to support Nanhi Pari Foundation is a Girl Child Right Organization which works for Education, Health & Nutrition for Girl Child.
HOME DESIGNOLOGY'S 7-POINT HAPPINESS CHECKLIST 


1. FREE Shipping Worldwide on special offers.

2. Fast, Sure & Safe delivery.
3. Safe Payment.
4.  30 Day Money Back Guarantee.
5. Real humans on our support help-desk! 
6.Tracking number for every order.
7. We use encrypted SSL certificates for 100% security.
Winters remind you of chilly mornings and nippy nights. It brings to mind the sweet memories of wrapping yourself in a blanket with a hot mug of coffee, keeping your hands and insides warm. The delicate sensation of being warm and cozy inside your blanket while gazing at the cold weather outside is one of the best parts of winter.

However, it can be cumbersome to wrap a blanket around you. It is bound to keep slipping away, thereby letting in the cold. It is also not very practical to go about your routine chores with a blanket wrapped around you that keeps getting in the way. The best option for this is a wearable blanket. You put it on just like your sweater, and you are good to go. No more slipping and no more getting in the way with a wearable blanket.

What Is A Wearable Blanket?
If you have never had a wearable blanket, then you haven't experienced the best, plushiest, and most deliciously warm comfort you will ever find. A good wearable blanket is one that covers you completely from head to toe. It even features foot sleeves to keep your tootsies all nice and warm.

Just like its name, a wearable blanket is a blanket that is cut and designed like a normal sweater or sweatshirt. It is not tight or figure-hugging but loose and oversized meant for relaxation and lounging at home purpose. The concept is to have a blanket that you can easily wear while going about your home routine. A normal sweater cannot compete with the relaxation and leisure that being wrapped up in a blanket can evoke.

Wearable blankets are also known as blanket sweatshirts or blanket sweaters. They can be only till your knees or be full length to cover your whole body. Regardless of the length, all wearable blankets feature body cocoon coverage. They might or might not have arm sleeves, and some come with hoodies and pockets as well.

Different Types of Wearable Blanket
There are plenty of options in the market. You can differentiate between wearable blankets based on the following features:

Material
Wearable blankets, just like normal blankets, come in a lot of different materials or fabrics. It would help if you opted for the one that best suits your preference.

Polyester: Polyester material can be used as the base material of the wearable blanket, or it can be blended with other materials to create the wearable blanket. This is a popular option amongst the manufacturers since polyester is lightweight and cheaper than other more natural fabric options like bamboo or cotton. Further, polyester is also resistant to wrinkles and features high durability.
Fleece: Fleece is the preferred option for many looking at wearable blankets. This is because it offers high warmth without the bulkiness. Fleece is a processed form of "Polyethylene Terephthalate," more popularly known as PET. PET is a form of polyester. Fleece is made after the PET is refined to give a warm, plushy, and soft texture.
The best thing about fleece is that it replicates the warmth and feel of wool without its thickness. Fleece is perfect for those that are looking for a wool-like feeling without the actual wool. It is also a good option for people suffering from wool allergy or people sensitive to wool irritations, especially babies and kids. Cost-wise also fleece is the more economical choice.

Microfiber: Another by-product of polyester is microfiber. To be specific, microfiber is produced from the finer strands of polyester. Hence it is known for giving you the extra smoothness and ranks high on the plush and fineness quotient. Unfortunately, being made of fine polyester strands, this material is also not breathable against the skin. You are better off giving this one a miss if you tend to sweat easily.
It mimics the polyester quality of wrinkle resistance and is extremely easy to wash and maintain. It is also the cheapest in the polyester option.

Acrylic: If you are looking for an alternative to polyester or its by-products, then acrylic should be your material choice. Acrylic fiber is a synthetic fiber that looks quite similar to polyester. It sports the luxurious feel of soft cashmere and the rich texture of fur. This makes it a very popular choice for bedding products like throws, blankets, and covers.
You will find a lot of blankets and covers that are made from a blend of polyester and acrylic. Many manufacturers like to use this combination to give an end product that is both silky smooth and durable like polyester and has a rich acrylic quality.

Wool: These are the warmest of all wearable blanket material options. Wool is best if you are living in a very cold area. It will warm you from the inside out and might even save you the extra buck in heating costs. However, wool is also known for causing allergies, skin irritations, and is not very wash friendly.

Design
Most wearable blankets are designed to cover a major portion of your body. The two prominent designs are:

Full arm and leg sleeves: These are akin to full bodysuits. They might have closed leg sleeves like a bunny suit, or they might be only till the ankles.
Only arm sleeves: These feature arm sleeves but no leg sleeves. This means that they are open from the bottom. They can be full length till your toes, or they can be half till your knees or calves.
Sleeveless: These wearable blankets are without both arm and leg sleeves. They are most convenient to wear since you don't have to get your arms in, but they are also the ones that provide the least amount of coziness.
If you want a wearable blanket that you can wear while going out, then it's best to get one that comes to your knees or above your knees. These look like blanket tunics and don't stand out. Others are more stay at home leisurewear for snuggly warmth. On the other hand, if you are quite susceptible to cold, then a full arm and leg sleeve wearable blanket will be a good option. It will keep your upper and lower body warm and toasty.

Wash and Care
Wearable blankets are a piece of clothing like all other clothing in your wardrobe. And like all the other types of clothing, it also needs to be washed and cleaned regularly. It might be called a blanket, but since you wear it on your person, it requires a lot more maintenance and tends to acquire dirt and grime more than your normal bed blankets.

Typically, wearable blankets are machine washable, especially those made from polyester. However, since they are all made from synthetic materials, they do not deal well with high temperatures for wash and drying. They should be washed in cold water and dried on a low setting. The best would be to air dry them since that limits their exposure to heat.